Tesco Hindustan Service Centre (HSC) Hiring UG - B.Arch - Architecture, B.Tech/B.E. - Civil , PG - Any Postgraduate Graduates (0 - 2 Years) As Design Engineer At Bengaluru/Bangalore Location
Tesco Hindustan Service Centre (HSC) Company Profile
The Tesco Hindustan Service Centre (HSC) is the Global Services Arm for Tesco. The centre sits at the heart of the Tesco group, and provides IT and Business services to Tesco operations across Europe and Asia. Tesco was the first major international retailer to have a fully-owned support centre in India. Our core purpose at Tesco is to create value for our customers to earn their lifetime loyalty and Tesco HSC is dedicated to supporting those values by providing great service to our internal customers. This unique IT and Business Services model means that our people have the opportunity to develop their careers across a wide variety of areas, gaining a diverse range of experience and working with a growing, world-class, professional team.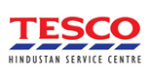 Industry Type
IT Software, Software Services
Designation
Design Engineer
Job Description
- Develop design solutions and best fit to Retail layouts
- Structure and deliver store plans to given deadlines
- Deliver plan on the agreed planning principles and guidelines
- Have high level influencing skills to ensure buy in from Feasibility Planners, Tech Lead, Site Research
- Identify and implement cost savings whilst maintaining quality and fit for purpose designs and plans
- Ensure all plans developed adhere to Tesco planning principles
- Do root cause analysis to understand planning performance issues and solutions develop
Desired Profile
Experience required: 0 - 2 years of experience in interior designing with Auto Cad skills
Educational Qualification: B.Arch. / BE-Civil / Interior Design Essential Skills: Auto CAD (Mandatory)
KeySkills Required
Auto CAD
Experience
0 - 2 Years
Education
UG - B.Arch - Architecture,
B.Tech/B.E. - Civil ,
PG - Any Postgraduate - Any Specialization, Post Graduation Not Required
Location
Bengaluru/Bangalore
Contact Details
HR TESCO Hindustan Service Centre
Website

http://www.tescohsc.com
How to apply:
Interested and Eligible candidates apply for this Job using the bellow link before expire.
Last Updated Date:
November 20, 2013